Appreciate Light In All Angles!
The Optic Prism Cube is a cube made of multicolored glass panels that manipulate light in creating kaleidoscope-looking patterns through light refraction. With its beautiful and unique design, enjoy the various colors from different angles even when you're at the same place; truly an amazing visual experience!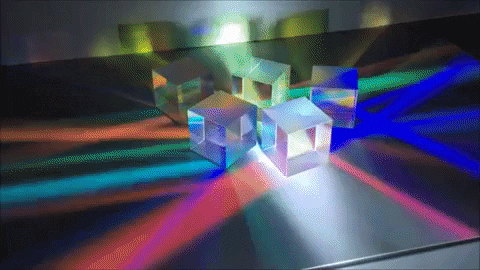 Features:
Pocket-Sized Entertainment: With its very small design, you can carry the cube anywhere, it can even fit right in your pocket. Take it out and let it radiate into a delightful optical entertainment that everyone will enjoy and get fascinated with.
Instant Photography Filter: It is a great addition to your photography accessories, making your pictures unique without any post-editing magic. Say goodbye to your favorite filters! 
Specifications:
Material: Glass
Size: 0.5 inches / 0.7 inches / 1 inches 
Weight: About 5g
Usage: For teaching or research tool or for decoration
Product Includes:
1 x Optic Prism Cube