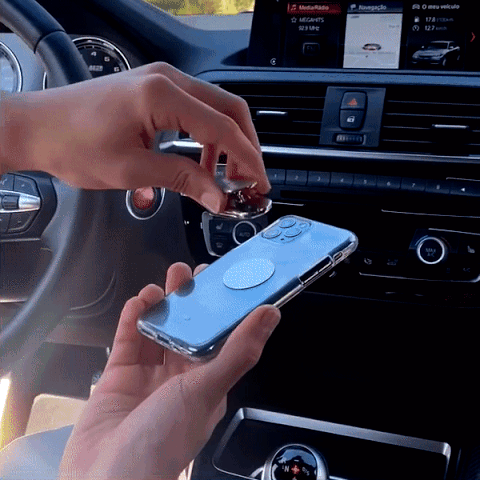 FEATURE
Simple and easy to use: installation in seconds, one-handed pick and place, simple and easy to operate for even less effort.
Strong magnetic suction: strong magnetic suction does not hurt the phone, six rubidium magnets can form a closed magnetic field through the S/N positive and negative arrangement, arriving at a stronger magnetic force and not hurting the phone.
Ready to stick and use: just give it a small flat surface and you can use it anywhere and anytime you like.
Strong sticker: with the new magic adhesive, it sticks firmly and leaves no trace after use. Peel off the protective film and stick it on for 4 hours to double its strength. Will not affect the mobile phone signal.
360°rotation: support 360°adjustment angle, support multi-angle rotation, three-dimensional rotation, can be adjusted horizontally and vertically.
No blocking of air vents: only a small space is needed for the driver to have a convenient viewing angle. No obstruction of air vents, 0 restrictions on position.
High quality material: alloy material, high density cutting and polishing, smooth and comfortable to the touch.
SPECIFICATION
Material: Zinc alloy + N50 magnet + silicone + foam adhesive
Weight: bare with iron sheet 60g/with box 80G
Size: 6.5*2*1.5cm/box
Colour: Silver,Rose,Grey
PACKAGE INCLUDES: 1*New Mini Car Phone Holder