👍This Gun patented pressure return valve,

takes 10,000 PSI from a 10-foot hose and returns it to the canister with no mess.

The pressure drops to 0 PSI in an instant and get off easily. To avoid leaks and mess when dealing with clogged fittings.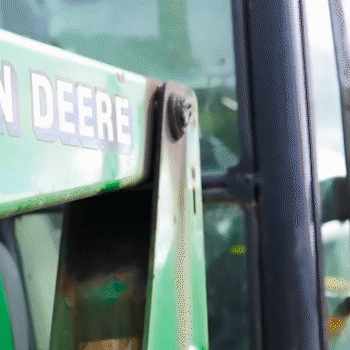 ELEGANT LUBRICANTS
The connector elegantly solves all lubrication problems. Simply connect it to any attachment of the lubrication gun. A specially designed lever and sliding device securely attaches the lubrication head to the lubrication nozzle, and creates a waterproof attachment. The lubricating oil is easily released from the pressure gun, without leaks, bending and wear.
UNIVERSAL
Suitable for all standard lubrication guns - with 1/8 fittings and for all common lubrication nozzles, according to SAE and Zerk (metric) specifications. Very useful for PTO shafts, axles, combine heads and other parts that require lubrication. The maximum working pressure is 10000psi or 690 bar.
FEATURES
No need to hold while greasin:  Lock-on and free up both hands to operate your grease gun.The lock on grease coupler frees up both hands while eliminating greasing mess and frustration.
Simply depress trigger to release, even under pressure: Double lever handle grease coupler will lock simply in place and provides quick, easy release after lube work.
Suitable for high-pressure, heavy duty applications: Hardened steel spring-loaded grease coupler with lock on jaws is designed to withstand breakage, leakage and warping up to 10,000 psi (690 bar).
Universally Compatible to Lock on to all SAE and Metric Zerk Grease Coupler Fittings: 1/8" NPT fitting can lock on to all SAE and Metric Zerk grease coupler fittings with all grease gun types - manual, electric, air and bucket greasers.
SPECIFICATIONS
Max pressure: 10,000 psi (690 Bar)
Diameter: Fits most recessed grease fittings (Zerks).
Weight: 0.29 lb/ 0.46 lb
PACKAGE INCLUDED
1* Lock Grease Coupler (hose not included)