Handmade Leather Craft Positioning Needles, Stitching, Fixing, Positioning Pin for Bags to Fixed Suturing.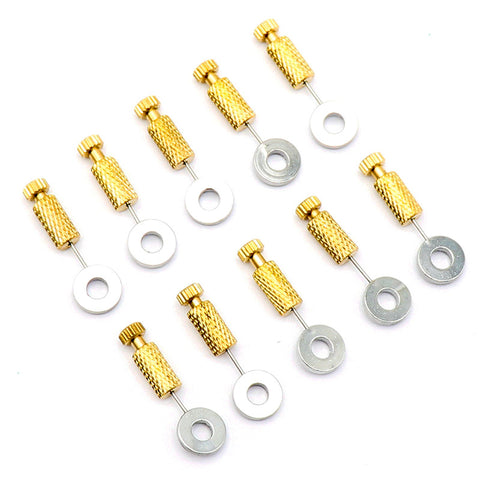 Feature:
- Applications: It is used for positioning during sewing to prevent dislocation. Suitable for wallet, leather bag, backpacks, tents, bookbinding, shoes, car seat, coats, or other projects.
- Brass made protective pipe with pull in end cap protects your fingers from being hurt. Designed for locking the leather before sewing to protect your hands and keep all parts in place.
- Easy to Use: Whether you are a professional or a beginner, Convenient and easy to use. Especially suitable for DIY hand sewing lovers.
Specification:
- Material: Brass + Steel
- Size: 12mm(suitable for locking the leather edge of 0-6mm thickness), 18mm(suitable for locking the leather edge of 6-12mm thickness)
Note:
- Please allow slight deviation of size due to manual measure.
- The longer needle also can be used for 0-6mm thickness, but it' not that suitable.
Package included:
1* Leather Suture Positioning Needle(2 Pcs)