Express Your Emotions Without Saying A Word!
Want an easy and effective way to let people know whether you're in a good mood or not?
Then this emotion octopus plushie is EXACTLY what you need!
Flippy The Octopus features a unique double-sided two-color design that can easily be flipped into different colors and expressions to provide a simple cue to others on how you are feeling in the moment. Best of all, you don't even need to say anything!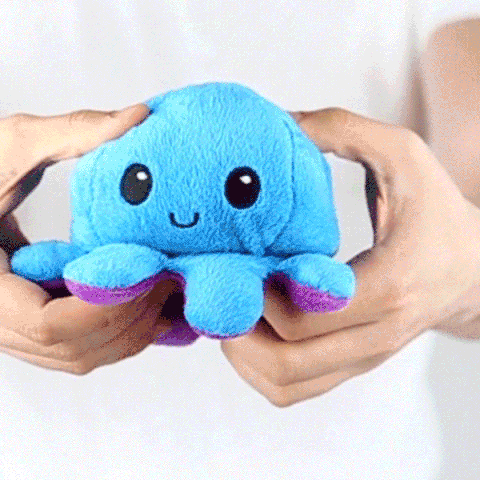 Convey feelings of happiness and contentment or sadness and anger simply by flipping this cuddly toy to the desired side. Ideal for avoiding awkward situations and uncomfortable questions!

As a symbol of flexibility, creativity, and intelligence, the octopus is a sea creature many believe can help heighten intuition in kids. That's why Flippy is the perfect way for them to learn to express their emotions non-verbally.

🐙FEATURES:

Available in 13 different trendy color combos that young kids love 
Super soft and easy to flip inside out to express your mood
Made of a very durable plush material and is filled with high-quality PP cotton
Easy to clean with a small amount of soap and water
Perfect gift for birthdays, anniversaries, baby showers, Valentine's day, and more
🐙SPECIFICATIONS:
Material: PP Cotton
Size: 4 x 8 x 8in
Package Include: 1 x Flippy The Octopus